Louis Vuitton Series 3 Exhibition Opening
On 20th of September I was looking forward to photographing some of the celebrities: Cara Delevingne, Selena Gomez, Alexa Chung, Poppy Delevingne, Clémence Poésy, Catherine Deneuve and many more at the London Fashion Week.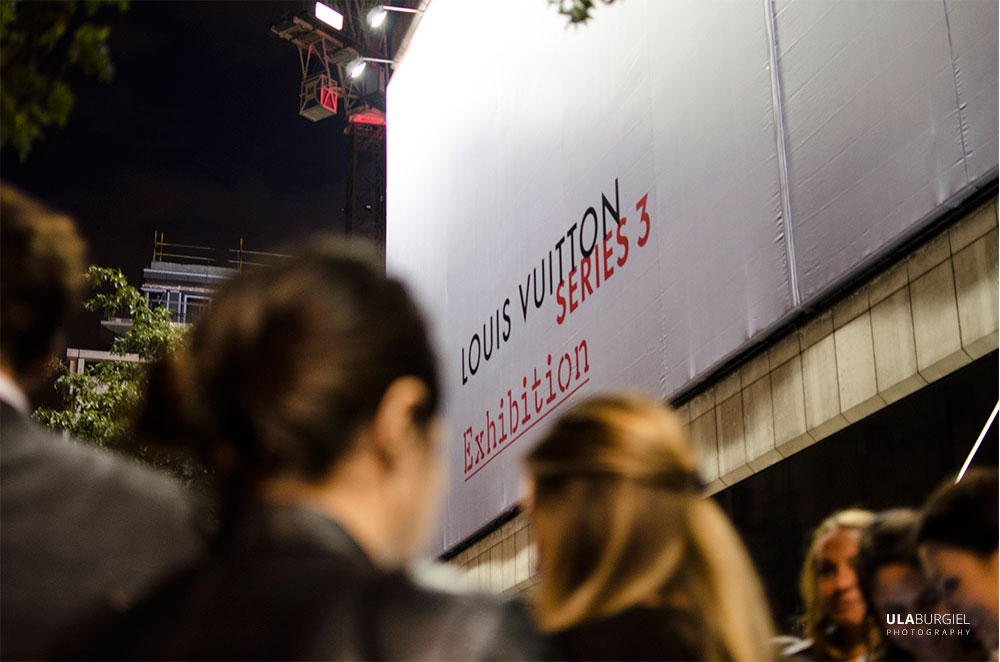 Live event photography
It was an extraordinary experience to stand arm in arm with top photographers and take photos of famous actors, models and bloggers alike.
The atmosphere before the Louis Vuitton event was very exciting. It was my first big live fashion event so I was enjoying everything; stunning and unusual outfits, glowing beautiful faces and Hollywood smiles. Together with my friend Monika we were amazed by glamorous fashion details we saw that night. Photographs of the inside of the exhibition you can see here.
Although enjoyable, it must be overwhelming on a day-to-day basis. Still, it was certainly different from my usual work in interior design.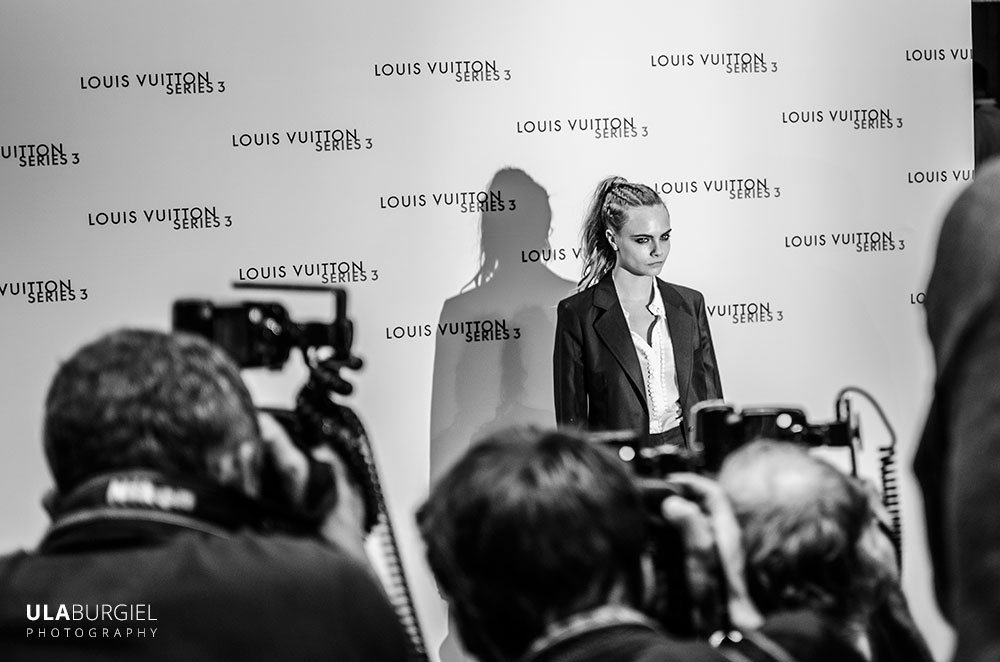 Backstage of London Fashion Week
I wanted to show London Fashion Week in a reportage manner. I find backstage photography and capturing the way celebrities are acting behind the scenes particularly fascinating. It shows a true picture of this beloved secret fashion world.
Observing experienced photographers was very engaging. Everything happens quickly. Each celebrity had an exactly planned time to arrive in a limousine.
After a short walk, greeting some fans from the crowd and taking a few selfies each celebrity was standing in front of the Louis Vuitton logo facing photographers. Each time Cara Delevingne, Selena Gomez or Alexa Chung was walking in front of cameras the scene filled with enormous amount of flash light and loud voices. Each photographer was waving and shouting the celebrity's name as loudly as possible to gain their attention.
Why? To get this Perfect Shot 🙂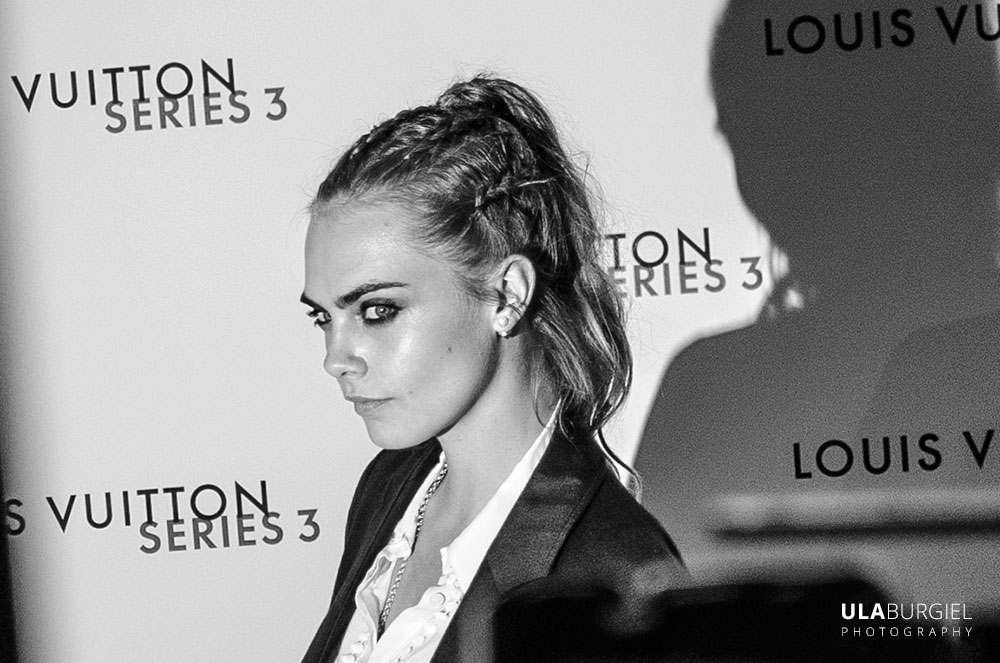 page 1 of 3